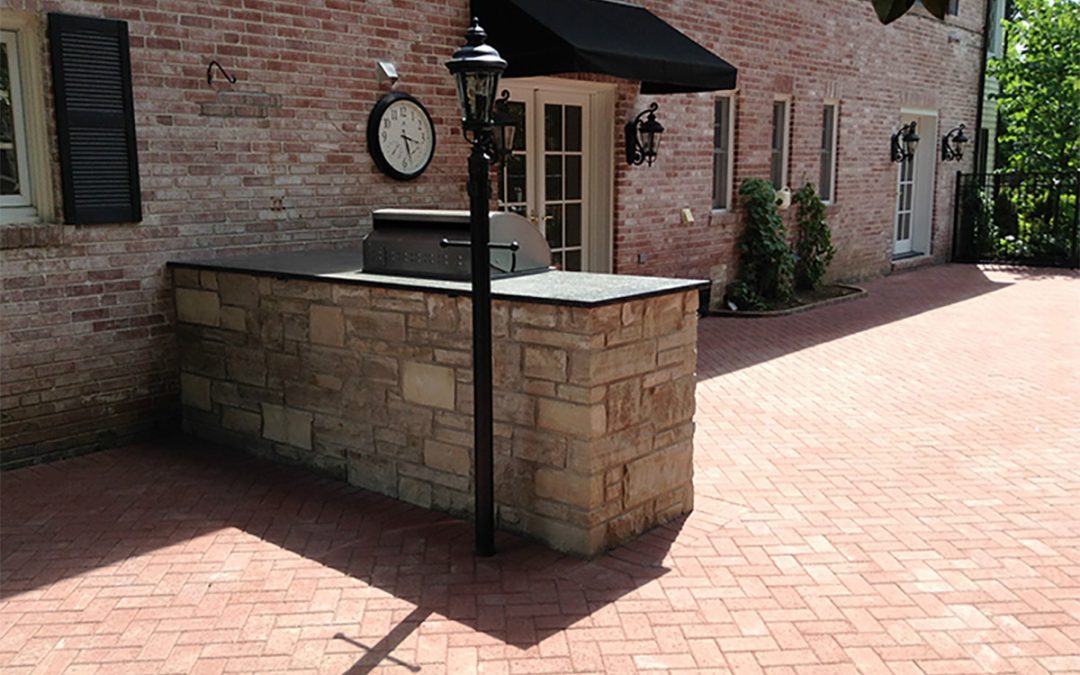 Outdoor kitchens are more popular than they have ever been. Not too many years ago an outdoor kitchen consisted of a grill, possibly a sink and countertop, and a table to serve the food at. Then people began to realize that they liked cooking and entertaining outdoors. They liked the freedom of being out of the house, and the no-fuss of cooking and dining outside when friends and family came to visit.
Once the benefits of outdoor cooking became apparent to more people then outdoor kitchens started to take on a new look and purpose. Today there are elements you can add to your outdoor cooking space that make the food preparation, cooking and cleaning up easier than ever before.
Cabinets
Cabinetry with stone, or stainless steel, countertops is being added to outdoor cooking spaces. The cabinetry allows you to have cooking vessels and utensils already close at hand so you do not have to bring them from inside the house and put them back after the entertaining is over.
These cabinets are complete with drawers and storage space. They are designed to withstand the heat and humidity that exterior positioning creates. They also give you the counter space you need to cook fabulous meals from beginning to end without going back inside the house.
Sinks and Appliances
You know that you need to run water in order to prepare food. The latest outdoor kitchen additions are sinks, dishwashers, wine coolers, and refrigerators. You can have a sink with hot and cold running water so you can wash and prepare your food.
You can have mini-fridges under the countertops or you can install full-size refrigeration units in upright cabinets that are built to protect the appliance from water exposure or exposure to any of the outdoor elements.
You can also install a dishwasher so you can stop using the throwaway plates and glasses when you eat outside. You save money by not having to buy the disposable dinnerware and you save the environment by not adding more waste to the landfills. Your dishes are kept outdoors, cleaned outdoors, and ready to use whenever you are ready to entertain.
The addition of a wine cooler under the countertop will allow you to have chilled adult beverages at the perfect sipping temperature. You will not have to bring the wine out with you when you come or go back inside to retrieve the wine when you are ready to serve.
Stoves
I am not talking about simple gas or charcoal grills. I am talking about stoves that have working ovens, four or more burners, griddles, and grills. I am talking about some of the finest cooking appliances available today.
Lighting
Outdoor spaces with this many amenities need the perfect outdoor lighting so you can see to entertain no matter what time of day or night it is. You can have soft lighting around the perimeter and brighter lights over your work area so you can always see to do what you want to do.
Final Thoughts
If you would like to know more about creating an outdoor kitchen that takes the work out of entertaining contact the professionals at Fritz Stoneworks at 636-861-1530. They can help you learn about all of the options available in your area. They can help you with every phase of your outdoor kitchen construction or renovation.