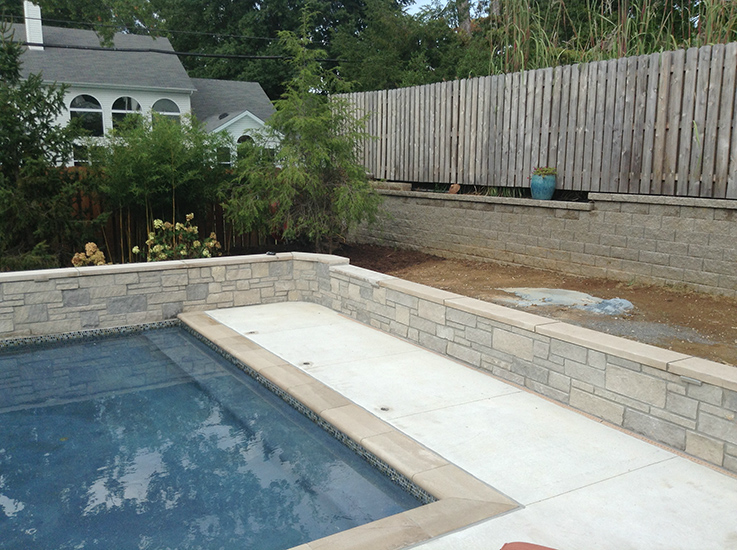 Whether you have paving around your garden or as a part of your backyard oasis, you want to keep it in great condition. After all, you probably spent your hard earned money to make sure your outdoor space was relaxing and inviting. Therefore, if you neglect your paving, it will start to deteriorate and your landscaping could become an eyesore. Here are a few ways to keep your paving looking beautiful.
Sealer
Applying a sealer will protect not only your paving but also your patio from the damages that harsh weather can cause. The main focus of a sealer is to stop water from getting in and permeating throughout the stone or concrete. Make sure you read the labels of the sealer you are considering buying. There are many different types of sealers and choosing the wrong one could damage your stone instead of protect it.
Have a Good Cleaning Regimen
Even when you use a sealer you need to be committed to keeping your paving stones clean. When you brush regularly, you will clean away dirt, dust, and debris that would eventually build up. Keeping them clean will help your stones look new at all times. Pay close attention to the crevices between the stones. If you notice small weeds starting to peek through, hard brushing will break them keep them from growing and spreading. Also, if you stay up-to-date on cleaning, you will be able to see if the sealer is beginning to wear away. This will give you the opportunity to reseal it before the water starts seeping in.
Weeding
If you did not live in your house when the paving was laid, then you may not know if a weed control membrane or landscape fabric was laid. The only way you will know is if weeds begin to appear all over the place. Consistently weeding and making sure the weeds are pulled out by the roots will help ensure that the weeds will not grow back.
You may come across some cases where the weeds are overtaken and you need to use weedkiller. Once the weeds have been completely eliminated, it might be worth looking into getting the gaps between the stones filled to stop this from happening again.
No one ever wants their landscape to be an eyesore, whether it's pavers, retaining walls, or plants. These outdoor features help you and your family to feel relaxed after a long day at work and provide an inviting atmosphere for get togethers. When it comes to pavers, Fritz Stonework and Retaining Walls are experts at making sure your stones are in tip top shape. Call us today if you have questions regarding how to clean your paving stones and to keep them looking new.